I have the good fortune to be blessed with a great family too!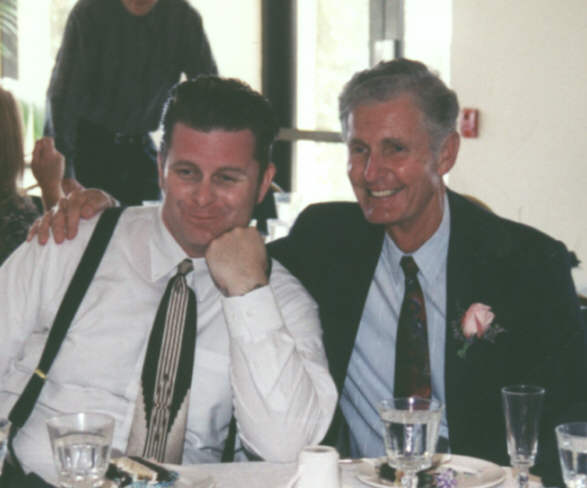 Enjoying David and Laura's wedding. Miss you dad...
Four Cool Brothers: Jeff, Jim, David, and Kevin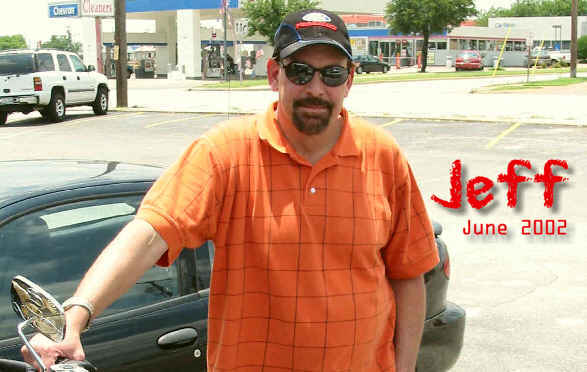 Can't wait to get away from the "metro-mess"
Hey! It looks like I am the only MacDonald
boy that does NOT have a goatee. Go figure!
Jim Mac
The serious one, trying to look serious but failing.
David Mac
Short hair, broken foot and all. But the bike is okay...
(Sorry girls - he's married!)
Kevin Mac
Yes, he looks this way all the time. In need a haircut.
Click on any of the above pictures for full-size view, if you dare...

Dad & Carol's Wedding, 1980. L- R: David, Kevin, Jim, Carol, Dick, Jeff, John
(Pre-JMAC). Dad and I were the only ones that owned neckties. (BTW, anyone that comments
on how skinny I was is itchin' for a fight! I was a mere slip of a lad of 24 then.)